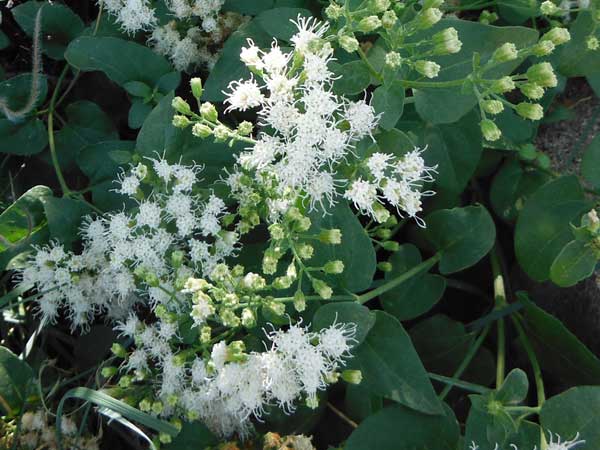 Observed in the ponderosa forest in the Granite Mountain Wilderness, Yavapai Co., Arizona, USA. September 2012.
Sponsored Links:
FLOWERS: Many white flower heads are clustered at top of stems. No ray florets, all are disc. Long white stigmas are conspicuous.

LEAVES: Roughly triangular to heart shaped and opposite on the stems.

PERENNIAL: Regrows from woody crown each year by late spring.

RANGE: Found in montane meadows and forest in the southwestern United States and into Mexico.

FRUIT: The seeds are topped with bristles.

UNARMED.
Asteraceae -- Sunflower Family
More Information:
Sponsored Link: