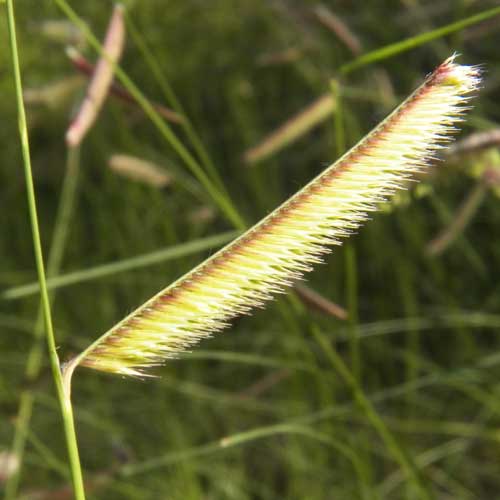 Observed in the ponderosa woodlands of Granite Mountain Wilderness, Yavapai Co., Arizona, USA. September 2012.
Sponsored Links:
FLOWERS: Two or three lateral branches from the main stem; these are packed closely with reddish-purple pectinate spikelets.

LEAVES: The slender stems and leaves are bunched together.

PERENNIAL:

RANGE: Found in montane meadows and forest throughout much of southwestern United States.
Poaceae -- Grass Family
More Information:
Sponsored Link: