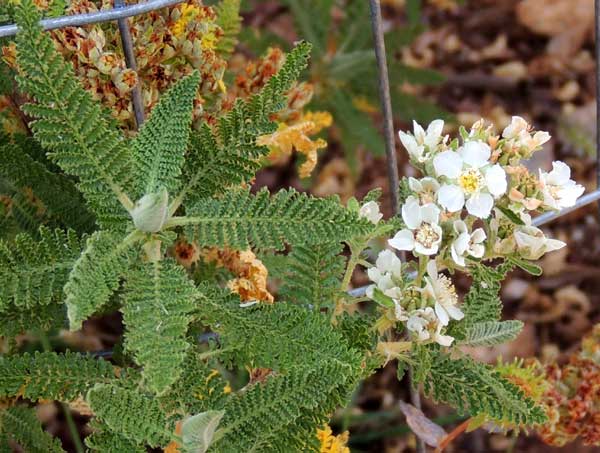 Observed on the South Rim of the Grand Canyon, Arizona, USA. 11 October 2012.
Sponsored Links:
FLOWERS: The flowers have usually five wrinkled-looking white petals and many yellow stamens and pistils in the center.

LEAVES: The aromatic leaves are divided and divided again into nearly minute segments, rather like some common ferns.

SHRUB: Woody plant with branches reaching mostly 1+ meter in height. year..

RANGE: Found in northwestern Arizona in pinelands just above the Great Basin/ Mojave Desert.

UNARMED. No spines, but the branches are quite stiff.
Rosaceae -- Rose Family
More Information: