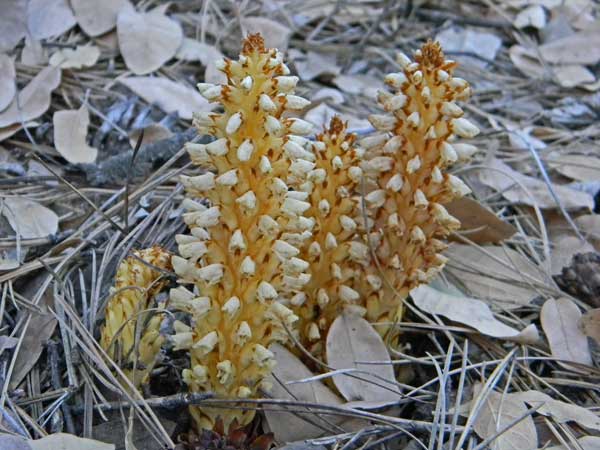 Observed in the ponderosa forest in Reynolds Canyon, Sierra Ancha, Gila Co., Arizona, USA. June 2011.
Sponsored Links:
FLOWERS: The white flowers are clustered on yellowish-brown, fleshy spikes that emerges straight from the leaf litter on the forest floor.

LEAVES: No leaves at all save for short brownish scales.

PERENNIAL: The flowering spike is all that appears above ground. The below-ground root system is parasitic on other plants and persists for several years.

RANGE: Found in isolated montane forests in the southwestern United States where oaks are present.

FRUIT: The many seeds develop in capsules on the spike as it dries.

UNARMED.
Orobanchaceae -- Broom-rape Family
More Information:
Sponsored Link: