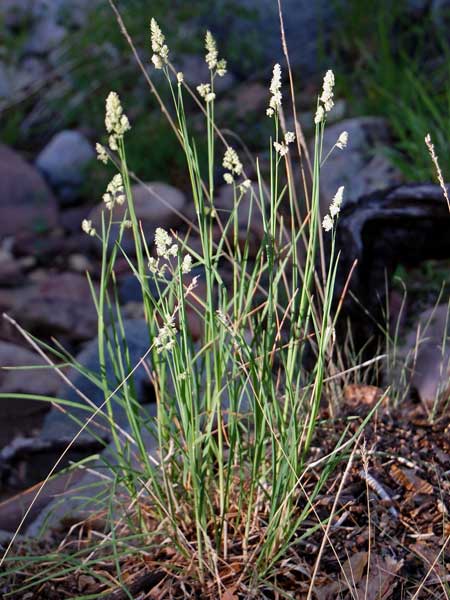 Observed in shallow water along Reynolds Canyon, Sierra Ancha, Gila Co., Arizona, USA. 5 June 2011.
Sponsored Links:
FLOWERS: The spiklets are arranged into triangular tufts along the main stem.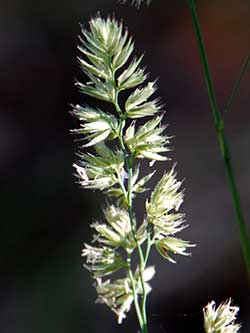 LEAVES: The blades are on the order of 30 cm long and 1-½cm wide.

PERENNIAL: A perennial, tufted grass growing in spring and flowering by early summer depending on elevation. May exceed a meter in height.

RANGE: Introduced from Europe and now found growing in moist areas of canyons and ponderosa woods in much of Arizona's montane habitat. Also throughout the USA in suitable habitat.

FRUIT: Small grains.

UNARMED. No spines.
Poaceae -- Grass Family
More Information:
Sponsored Link: