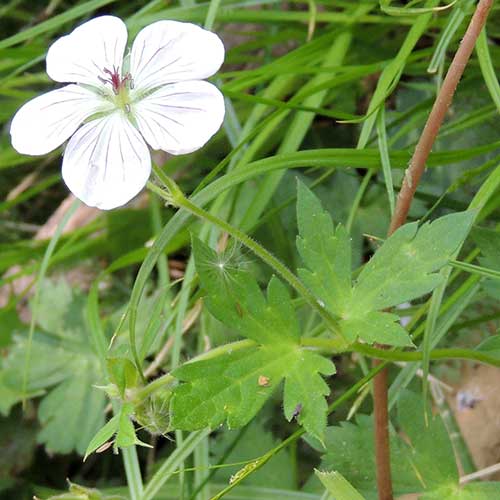 In a shady ravine near Washington Park, Gila Co., Arizona. 18 May 2013.
Sponsored Links:
FLOWERS: The very pale flowers have five broad, rounded petals with darker radiating lines.

LEAVES: Roughly triangular or hand shaped with triangular teeth on the margins.

PERENNIAL: Stems entirely herbaceous above ground from perennial underground roots and stems. Height up to about 30 cm.

RANGE: Found in woodlands and forest edges at locations through much of western North America.

FRUIT: Resembles a heron's bill that splints into usually five segments.

UNARMED.
Geraniaceae -- Geranium Family
More Information:
Sponsored Link: