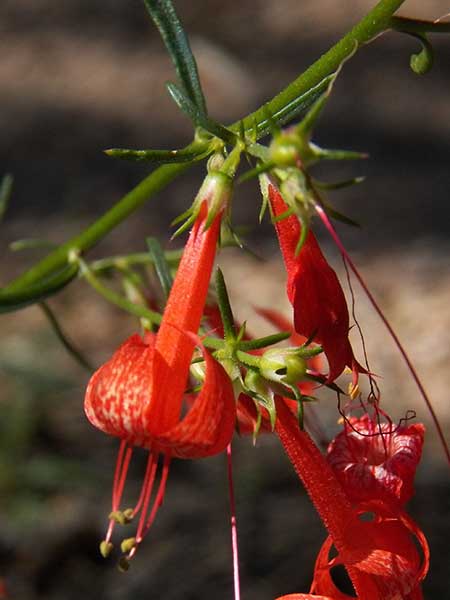 Observed in the ponderosa forest in the Granite Mountain Wilderness, Yavapai Co., Arizona, USA. September 2012.
Sponsored Links:
FLOWERS: The bright red, tubular flowers appear in summer after the summer rains. The five lobes are pointed and appear to be flecked with darker red.

LEAVES: Divided into linear segments.

ANNUAL/PERENNIAL: Regrows from seed each year but occasional plants mey survive for more than one season.

RANGE: Found in montane meadows and forest throughout much of southwestern United States.

FRUIT: Dry capsules with many seeds.

UNARMED.
Polemoniaceae -- Phlox Family
More Information:
Sponsored Link: