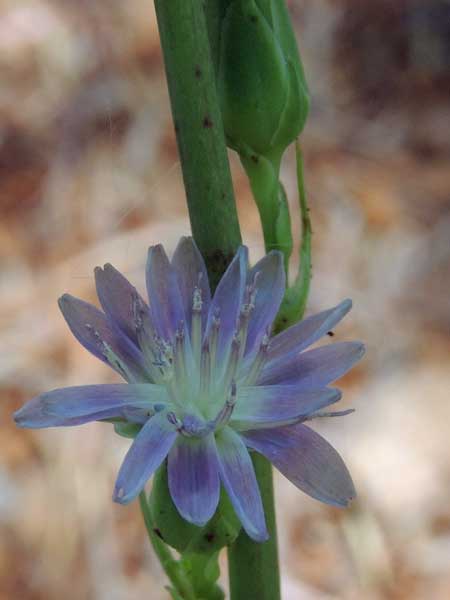 Observed along a sunny trail near a riparian area in the ponderosa forest at Washington Park, Gila Co., Arizona. 8 Aug. 2015.
Sponsored Links: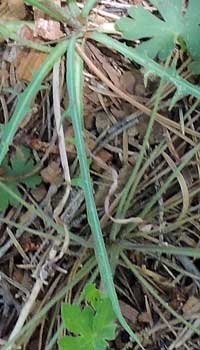 FLOWERS: All of the florets in the composite head have strap-shaped corollas, but those around the perimeter are slightly longer and look like rays. Color is blue-purple. Blooms late spring into summer.

LEAVES: Long narrow leaves with a few short lobes.

BIENNIAL: Rather delicate, herbaceous. Grows in late spring and summer dependent on rainfall. Usually less than 50 cm tall, but some plants will reach 1 m.

RANGE: Found in meadows and forest edges through much of southern United States of America.

FRUIT: Each head produces one to two dozen black seeds with white plume bristles atop each one.

UNARMED.
Asteraceae -- Sunflower Family
More Information:
Sponsored Link: