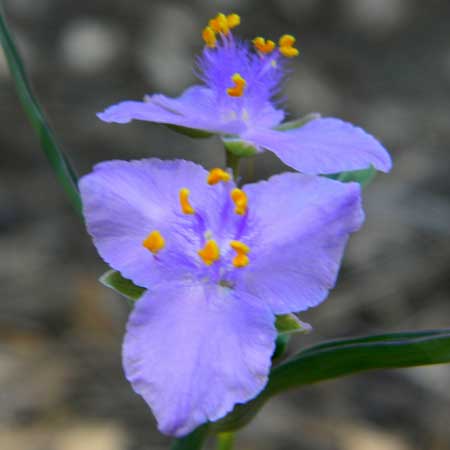 Observed in mixed conifer and riparian forest in Reynolds Canyon, Sierra Ancha, Gila Co., Arizona, USA. 10 June 2010.
Sponsored Links: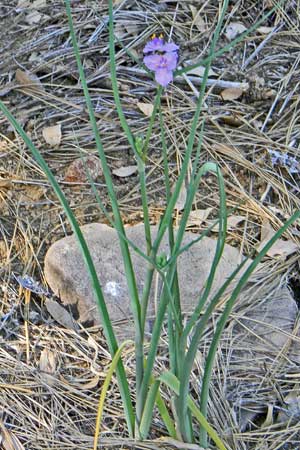 FLOWERS: Purple flowers with three petals. Color can also range from rose to blue.

LEAVES: The slender leaves appear like grass.

HERB: Tuberous underground roots allow for regrowth year after year..

RANGE: Found in moist canyons in the mountains of Arizona and New Mexico and south into Mexico.

UNARMED. No spines.
Commelinaceae -- Spiderwort Family
More Information: