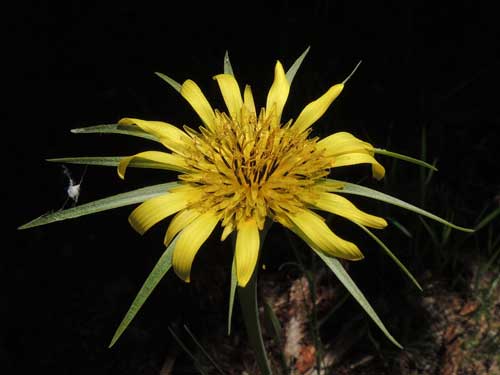 Observed in the mixed conifer, juniper and oak woodland at Washington Park, Gila Co., Arizona, USA. June 2015.
Sponsored Links:
FLOWERS: Flower heads with numerous florets all with strap-shaped corollas. The florets at the perimeter have long ray-like corollas that are subtended by even longer green phyllaries. The heads tend to open early in the day and close up when the day heats up. Blooms late spring or early summer.

LEAVES: Long narrow leaves are largest at the base of the plant. They resemble grass leaves.

BIENNIAL or PERENNIAL: First year is normally vegetative without flowers.

RANGE: A native of Eurasia that has been spread through much of the United States.

FRUIT: The large heads of tan-colored plumose seeds are very conspicuous on tall slender peduncles.

UNARMED.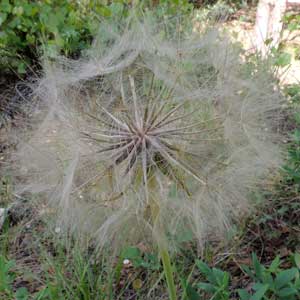 Asteraceae -- Sunflower Family
More Information:
Sponsored Link: