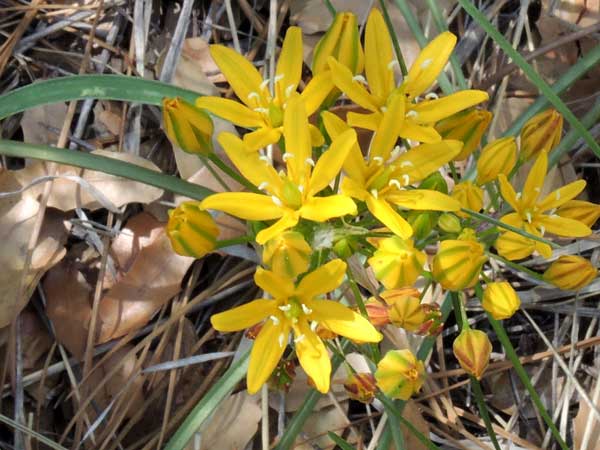 In a shady ravine near Washington Park, Gila Co., Arizona. 18 May 2013.
Sponsored Links:
FLOWERS: Three yellow petals and three yellow sepals, look alike and are called tepals. Stamens are lighter color. Raised about 30 cm above ground.

LEAVES: Linear, grass-like leaves are all basal.

PERENNIAL: Leaves and flowering stems are entirely herbaceous above ground from perennial underground roots/stems.

RANGE: Pine woodlands from Flagstaff, along the Mogollon Rim and into the White Mountains.

FRUIT: Slender, three-parted capsule with about two of more seeds in each partition.

UNARMED.
Asparagaceae -- Asparagus Family
More Information:
Sponsored Link: