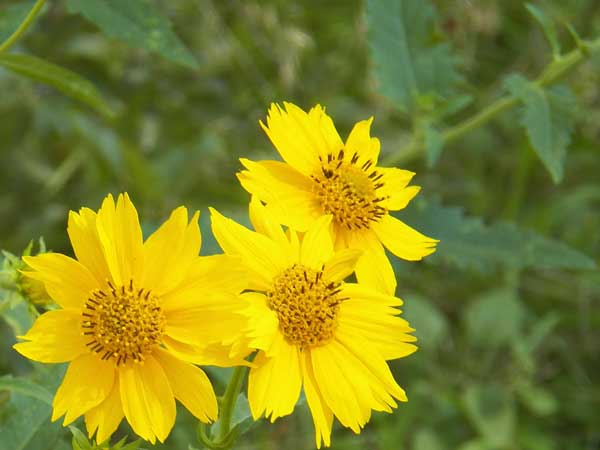 Observed in the ponderosa forest in the Granite Mountain Wilderness, Yavapai Co., Arizona, USA. September 2012.
Sponsored Links:
FLOWERS: Numerous yellow disc and ray florets in a composite head. Disc florets often exceed 100 in number each developing into a single-seeded fruit variously termed an achene or cypsela. The heads are up to 2 cm or more in diameter.

LEAVES: Roughly triangular with toothed margins. Except for the top most leaves, they are alternate on the stems.

ANNUAL: Regrows from seed each year, germinating in spring and flowering through summer into early fall.

RANGE: Found in montane meadows and forest throughout much of western United States.

FRUIT: The flattened dark seeds are topped with two short, 2 mm, awns and a margin of short hairs.

UNARMED.
Asteraceae -- Sunflower Family
More Information:
Sponsored Link: