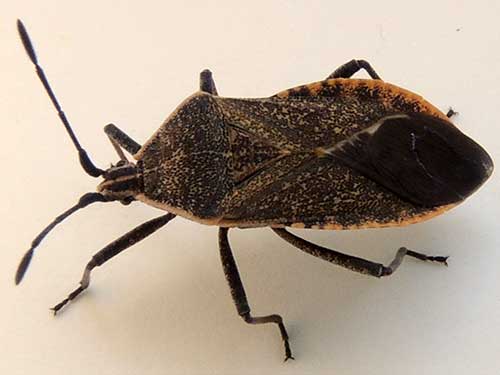 These bugs quickly discovered a volunteer watermelon plant in a garden. Glendale, Maricopa Co., Arizona. Sept. 2016.
Coreidae -- Leaf-footed Bug Family
Cucurbits includes plants like watermelon, pumpkin, cucumbers and squashes. These are the host plants of this frequent garden pest found throughout much of the Americas. I have rarely found them on native desert species of cucurbits. Below are shown the eggs and an immature nymph of the squash bug.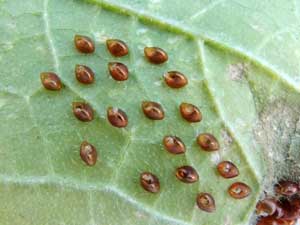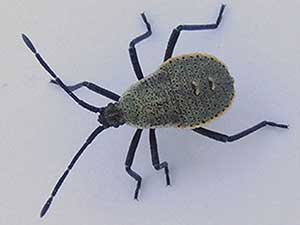 More Information: