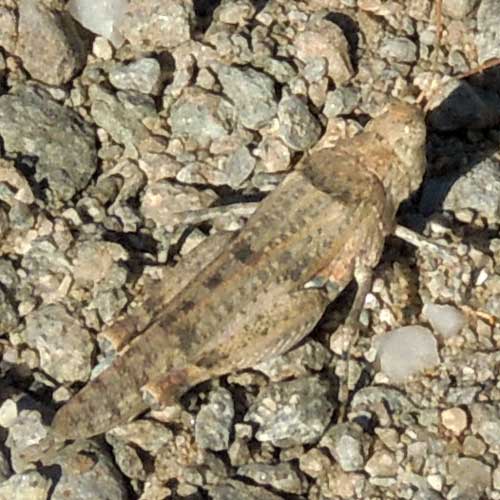 Phoenix Mountains Preserve, Maricopa Co., Arizona. 4 Aug. 2017.
Acrididae -- Short-horned Grasshopper Family
Slant-Faced Grasshoppers (sub-family Gomphocerinae) usually have profile with the top of the head angled anteriorly, however, this species lacks that distinction. There is considerable variation in the base color and this very often matches closely the soil/rocks where it sits making it nearly impossible to see.
More Information: