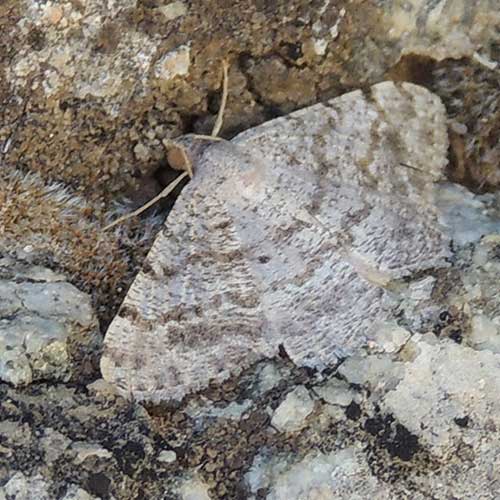 Alighted on exposed gneiss at South Mountain Park, Phoenix, Maricopa Co., Arizona. 9 Sept. 2016. Wing span is about 20 mm.
Geometridae -- Inch-worm Moth Family
This pale, delicate moth is camouflaged well when it alights on exposed rock with a patchworks of light and dark grays. I believe that the immature stage, an inchworm larva (caterpillar), feeds on fresh, new leaves of foothill palo verde, Parkinsonia microphylla. Across its range it is repoorted to feed on other members of the bean family. There many very similar-looking species in the genus Digrammia with a dozen or more that might be found in the Sonoran Desert.
More Information: