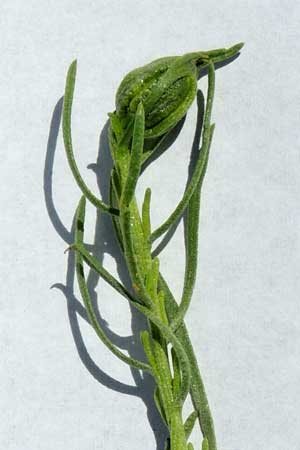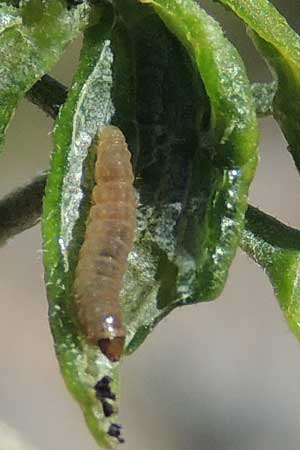 Within new spring growth apical buds of Turpentine Bush (Ericameria laricifolia) along Camp Creek wash, Maricopa Co., Arizona, USA. 7 March 2015.
Gelechiidae -- One of the Microlepidoptera Families
Turpentine bush very much resembles some sort of conifer and adding to the resemblance is the piney odor of the foliage resin glands. It is actually a composite and gets yellow daisy-flowers in the fall. The new spring buds are often found enlarged and hollowed out by the larva (caterpillar) of a small moth. The moth is even related to similar species that hollow the inside of true conifer buds. I have not yet succeeded in rearing the adult moth — they might have a long estivation (hibernation) through the hot summer.
Turpentine Bush

More Information: