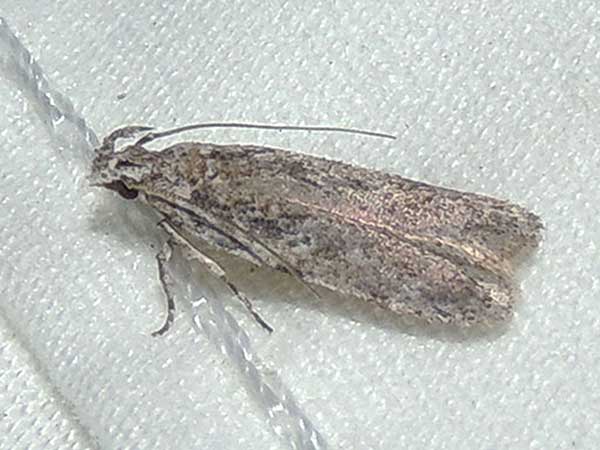 Several dozen of these moths were seen in early evening at Organ Pipe Cactus National Monument, Pima Co., Arizona, USA. 20 Dec. 2016.
Gelechiidae -- Twirler Moths, one of the Microlepidoptera Families
There may be many scores of these very small moth species in the Sonoran Desert. Each one has a unique relationship with a Sonoran Desert plant. Many dozens of this one were flying in early evening on Dec. 20. Total length of the specimen shown is about 4mm. As an adult moth they will live only a short time, perhaps a week or two. After mating they will lay eggs upon a host plant. From the eggs emerge the larval stage which may twirle, twist, sew or tunnel into the tissue of the host plant.
More Information: