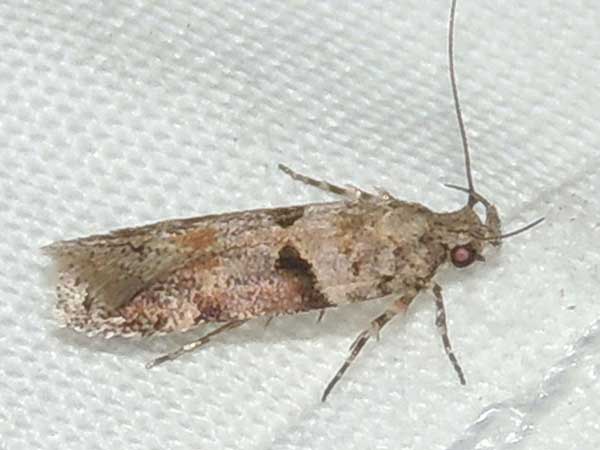 Organ Pipe Cactus National Monument, Pima Co., Arizona, USA. 20 Dec. 2016.
Gelechiidae -- Twirler Moths, one of the Microlepidoptera Families
There may be many scores of these very small moth species in the Sonoran Desert. Each one has a unique relationship with a Sonoran Desert plant. This one came to a light in early evening on Dec. 20. Total length of the specimen shown is about 4mm. As an adult moth they will live only a short time, perhaps a week or two. After mating they will lay eggs upon a host plant. From the eggs emerge the larval stage which may twirle, twist, sew or tunnel into the tissue of the host plant.
More Information: