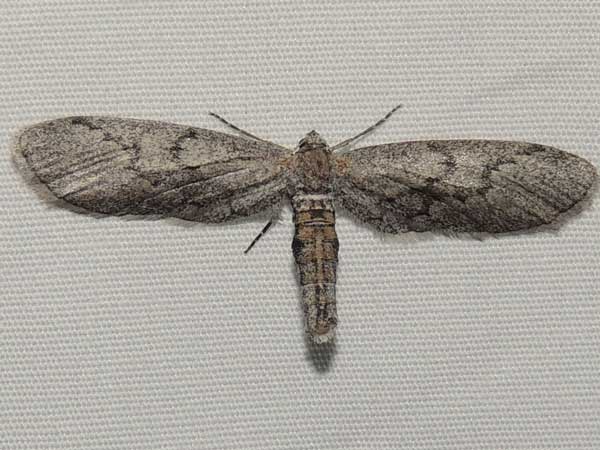 At light in Sonoran Desert Scrub habitat, 15 km s of Aguila, Maricopa Co., Arizona. 18 March 2017.
Geometridae -- Inch-worm Moths
As adult moths, Inch Worms do not live very long - a couple of weeks at most. Still, they must survive long enough to avoid being predated by a lizard, bird, bat etc. For most the usual strategy is camouflage. When this moth sits on a scaly-barked twig it becomes almost invisible! The hinds wings are rolled under so that the moth can align itself on the twig making the abdomen appear to be a smaller, broken twiglet. There a number of Glaucina species that are difficult to separate.
More Information: