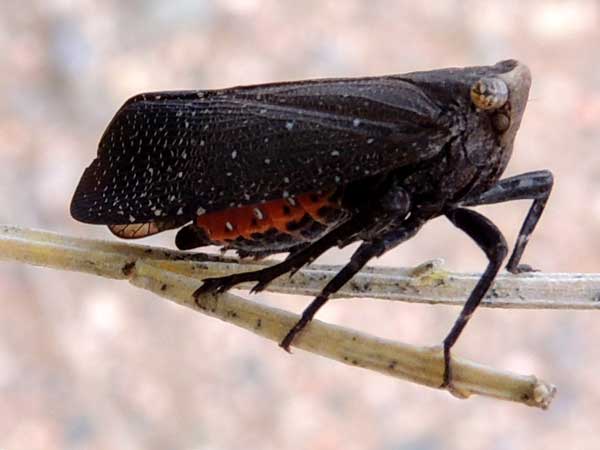 Found on Desert Broom (Baccharis sarothroides) near Sycamore Creek in the Mazatzal Mts., Maricopa Co., Arizona, USA. 31 Aug. 2013.
Fulgoridae -- a Planthopper Family
These bugs are accomplished jumpers. Once launched with their powerful legs, the adults can deploy wings to further their escape from predators. In the southeastern United States they feed on plants in the sumac family, but in the southwest they are associated with Baccharis in the sunflower family.
More Information: