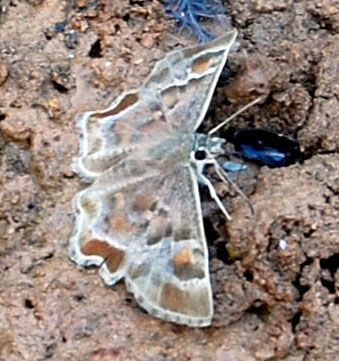 This butterfly was taking water from the edge of a drying pool near Black Canyon, Yavapai Co., Arizona, USA. 29 Sept. 2008.
Hesperiidae -- Skipper Butterfly Family
Unlike many butterflies the wing margins of the Arizona Powdered Skipper are wavy or scalloped. The wingspan is typically about 3 cm. The dorsal surface is an attractive pattern of pastel grays, browns and whites. Various members of the Mallow Family are used as the larval host plant.
More Information: