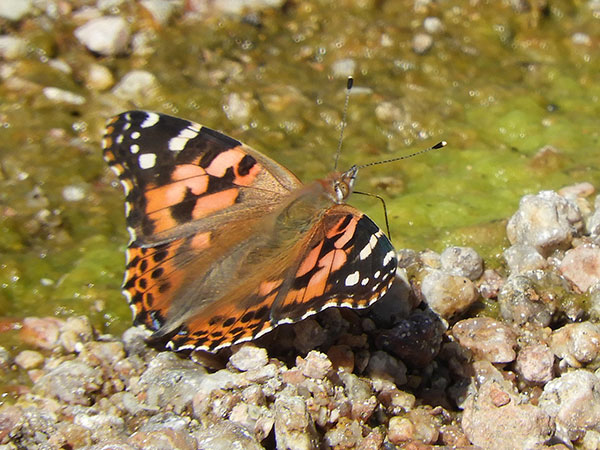 This butterfly was observed at Mesquite Wash, Maricopa Co., Arizona, USA, April 2019. The wingspan is approx. 55 mm.
Nymphalidae -- Brush-footed Butterfly Family
Painted Lady butterflies are phenominal migrators. Butterflies that spend the winter months in southern Arizona likely emerged way to the north in the Great Basin or as far as Canada last autumn. Come March and April the butterflies will lay their eggs on Brittle Bush, New Mexico Thistle, and other springtime plants. The caterpillars pupate (form a chrysalis) before changing to new adult butterflies which will begin the summer journey northward through May, June and July. In the Great Basin their caterpillars favor the foliage of sage brush.
In the Sonoran Desert these butterflies are common from November through the winter, and until late spring (May). In the spring their caterpillars are frequently found on Brittlebush (Encelia farinosa), thistle (Cirsium neomexicanum) and Orange Fiddleneck (Amsinckia intermedia). Painted ladies are decidedly scarce through the Sonoran Desert summer.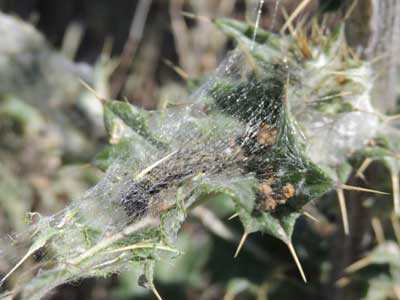 Hiding under a silken tent upon a thistle leaf is a larva (caterpillar) belonging to the Painted Lady butterfly. Near Humbolt Mountain in n. Maricopa Co., Arizona. April 2013.
More Information: