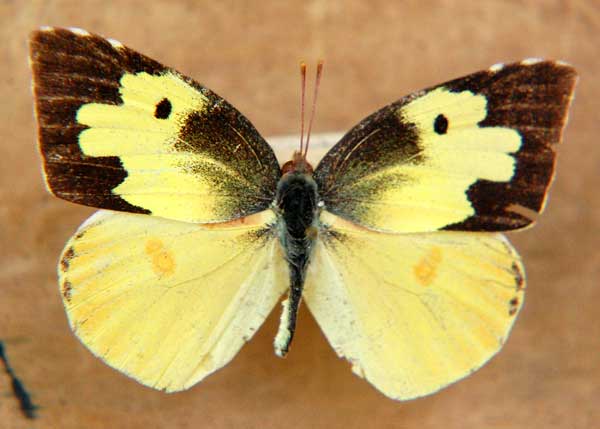 This butterfly was collected in Pinery Canyon, Chiricahua Mountains, Cochise Co., Arizona, USA on 20 May 1979.
Pieridae -- White and Sulphur Butterfly Family
Southern Dogfaced Butterfly is a frequent visitor at flowers and damp soil in riparian habitats in the Sonoran Desert but is very wary and not easily approached. When alighted the wings are normally held verticle over the body, obscuring the dogface pattern on the top side of the forewing.
The immature stage, or caterpillar, feeds on foliage of Legumes such as clovers, locusts, and False Indigo (Amorpha fruticosa). Adult butterflies are on the wing mostly from April through November.
More Information: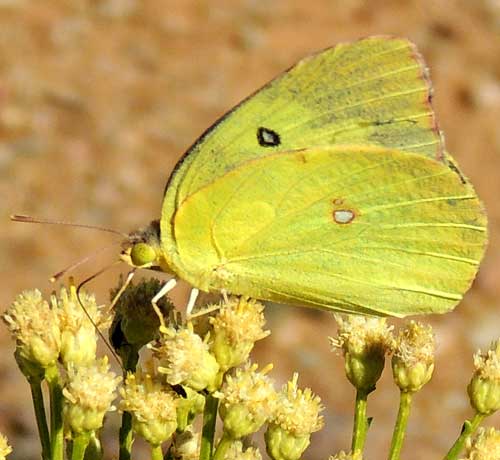 This butterfly is taking nectar from male flowers of Desert Broom (Baccharis sarothroides) growing at Bumblebee, Yavapai Co., Arizona, USA. 28 Oct. 2012.