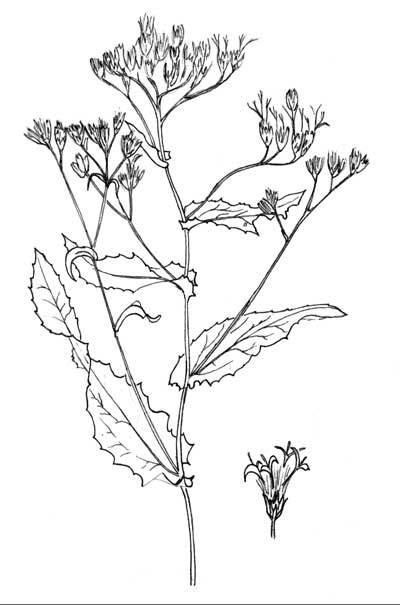 Sketched from live specimen observed in eastern Maricopa Co., Arizona. An enlarged view of a flower head showing the two-lipped florets is at lower right.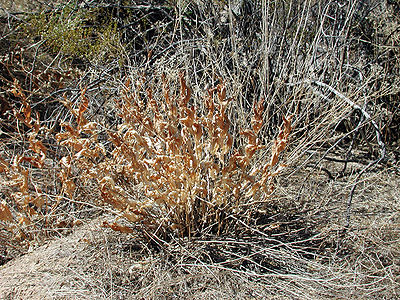 By May Acourtia wrightii enters dormancy and the above ground portions change to a bright yellow-brown. Image is part of the Wikimedia Project.
FLOWERS: Heads are made up entirely of two-lipped florets - typically twelve or fewer. They are an appealing pink color and produce an exquisite perfume.

PERENNIAL HERB: Woody crown just at and below soil line. Fresh growth is produced in spring given good rains. Frequently growing in the partial shade a desert tree, such as Foothills Palo Verde.

LEAVES: Tough, alternate leaves are sharply serrated and clasp the stem. With return of desert drought by June the leaves turn conspicuous yellow-brown but remain attached to the stems/crown thus serving as a 'Brown Foot' to the tree beneath which the plant grows.

FRUIT: A slender achene topped with an array of fine bristles.

RANGE: A common plant in the Sonoran Desert found in the foothills of mountains especially along the eastern flanks and hence into the Chihuahuan Desert.


UNARMED.
Asteraceae -- Sunflower Family
Sponsored Links: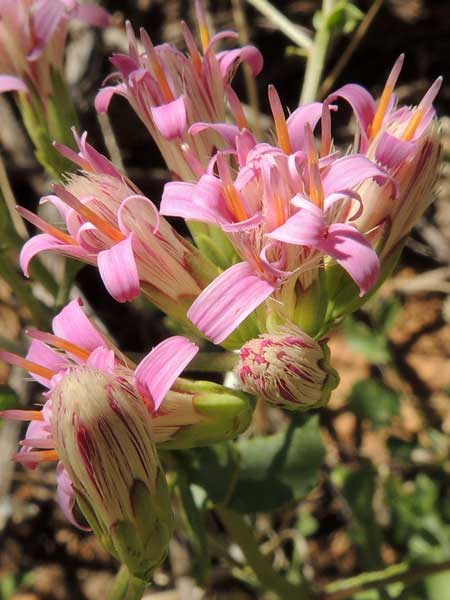 Observed in North Maricopa Mountains Wilderness, Arizona. 16 March 2014.
More Information: