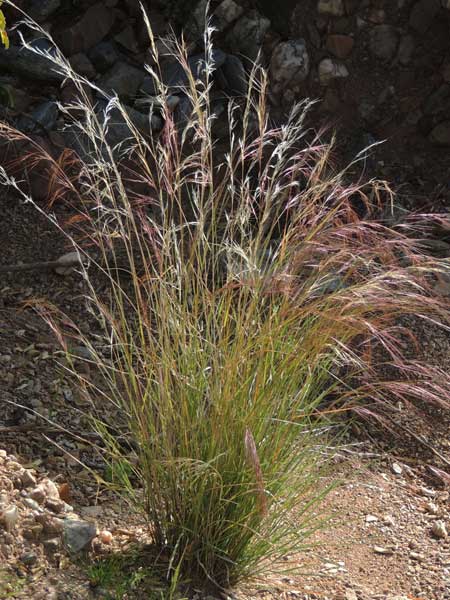 Bear Tank, Superior, Pinal Co., Arizona. 12 March 2017. (An area proposed to be obliterated by an overburden of mine tailings.)
GRASS: A perennial grass forming into upright to nearly rounded clumps from about ½ m tall.

LEAVES: Blades narrow, less than 2 mm wide and up to 25 cm long.

RANGE: Common in the Mojave, Sonoran and Chihuahuan Deserts especially along roadsides and on rocky slopes. Frequently cultivated in xeriscape gardens of Phoenix and Tucson.

FLOWERS: The inflorescence may show and abundance of purple-maroon awns (three per spikelet) making this one of the very attractive native grasses.

UNARMED.
Family: Poaceae
Sponsored Links:
More Information: