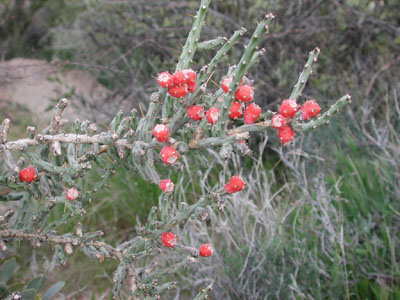 Sponsored Links:
FRUIT: The fruit begin changing to bright red in the autumn and decorate this cactus through much of the winter season.

SUCCULENT: An intricately branched succulent occasionally up to 2 m tall. The joint-segments are pencil-thin and about 6 cm long.

SPINES: Long, thin needle-like spines are yellow when young.

FLOWERS: Yellow-green open mostly in May to July. Flower below observed at Romero Canyon, Pima Co., Arizona, July 30, 2016.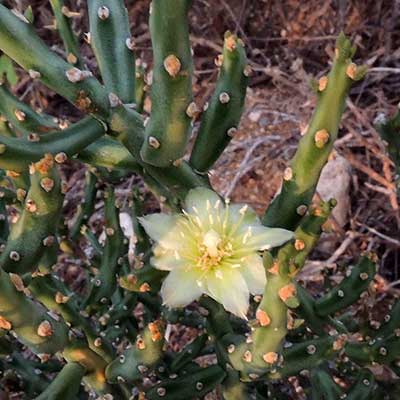 RANGE: Generally distributed through the eastern portions of the Sonoran Desert of Arizona and hence into the Chihuahuan Desert.
Cactaceae -- Cactus Family
More Information: