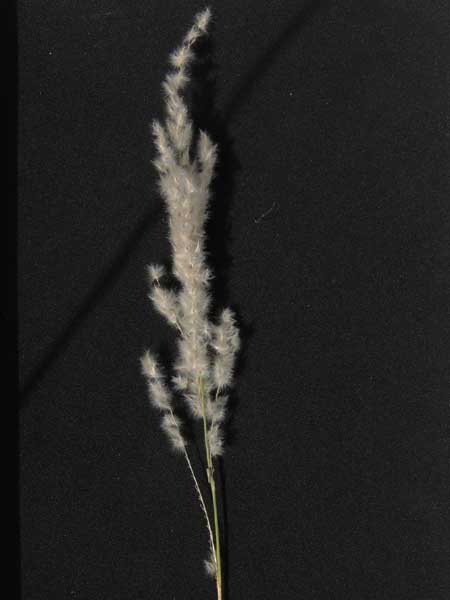 Photographed near Sunflower, Maricopa Co., Arizona. Sept. 2, 2017.
PERENNIAL: The flowering culms rise to well over a meter. Tufted, i.e., many growing shoots emerge from a central, tough, root stock.

UNARMED

LEAVES: Narrow leaves are less than ½ cm wide.

RANGE: Frequent throughout the higher elevations of the Sonoran Desert in Arizona and Mexico at roadsides and on rocky slopes/bajadas. Obscure until after summer rains when the flowering begins. Also found along the margins of riparian canyons.

FRUIT: The grains are subtended by silky-haired bracts.

FLOWERS: Silky hairs make for an attractive inflorescence. Blooms mid to late summer after summer rains have started.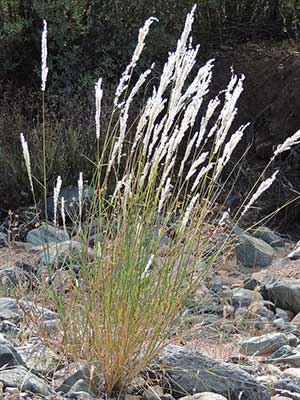 Poaceae -- Grass Family
Sponsored Links:
More Information: