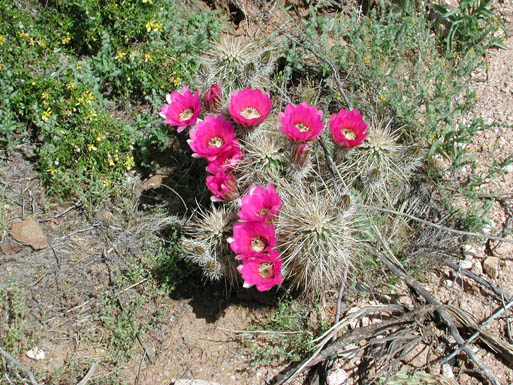 Photographed near Cave Creek, Maricopa Co., Arizona, USA. April 10, 2004. The dark green shrub with yellow flowers at left rear is Creosote Bush.
Sponsored Links:
SUCCULENT: Grows in clumps of several to more than 50 stems about 7 cm in dia, with about a dozen ribs and up to ½ m tall

SPINES: Many, long, bristling spines.

FRUIT: Spiny red fruit, pear-shaped and about 5 cm long matures by late spring or early summer. Curve-billed Thrashers with their long beaks can reach past the spines to eat the fruit and then disperse the seeds in their droppings.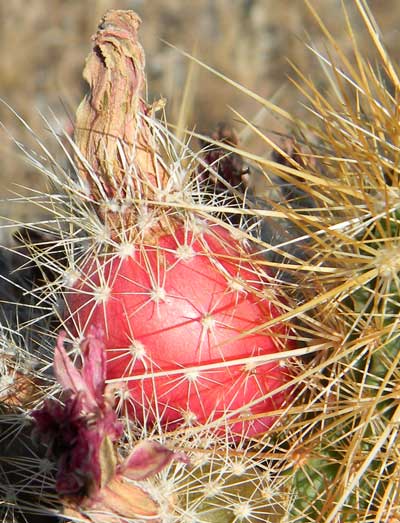 Photographed at Telegraph Pass, South Mountains, Phoenix, Arizona, USA. 31 May 2010.
RANGE: common on rocky slopes, less common on desert flats throughout the Sonoran Desert in southwestern Arizona and also into the Mojave Desert.

FLOWERS: Bright magenta to purple flowers are stunning & appear mid to late spring.
Cactaceae -- Cactus Family
More Information: