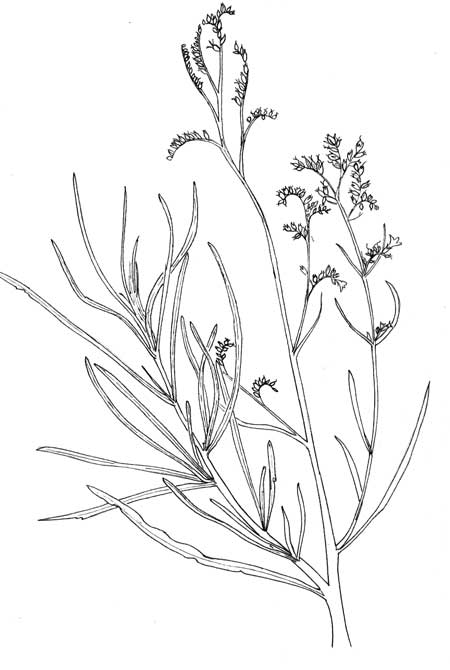 Drawn from specimen found at Roosevelt, Gila Co., Arizona, USA. 6 July 1993.
Sponsored Links:
FLOWERS: Small, pale white or bluish flowers in a curling spike. Flowers have four or five lobes.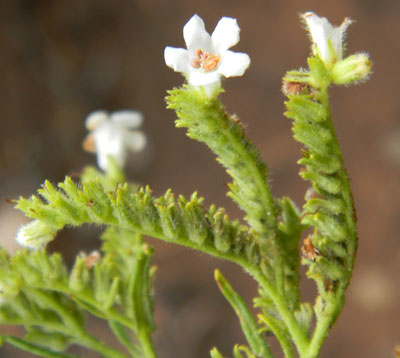 SHRUB: Woody shrub, 1 to 2 meters tall. Older twigs and stems have stringy, shredding bark.

RANGE: This is really a plant of chaparral in Arizona, but in the upper elevations in transition to chaparral along the northern boundary of the Sonoran Desert, Yerba Santa occurs sporadically.

LEAVES: Almost linear leaves are shiny green and resinous on top surface, and whitish underneath. The leaves emit strong herbal aroma when crushed.

FRUIT: Dry capsules with several seeds.

UNARMED.
In Spanish, Yerba Santa means "sacred herb". This and related species have been used in various herbal remedies.
Hydrophyllaceae -- Waterleaf Family
More Information: