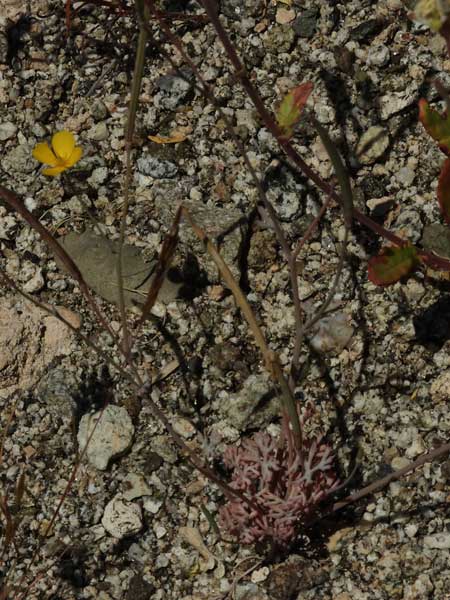 The finely divided leaves are clustered basally. Eagletail Mountains, Maricopa County, Arizona. 5 Apr 2020.
FLOWERS: Four or five bright yellow petals on flowers barely 1 or 2 cm in diameter. Blooming Feb to April.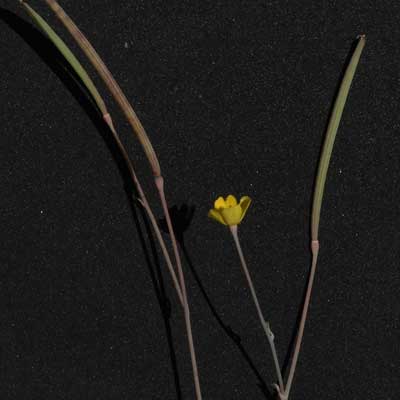 ANNUAL: Generally a small, delicate, spring annual rarely more than 15 cm tall.

LEAVES: Leaves are finely divided into linear segments and are all set at ground level. The leaves are smooth and have grayish white sheen.

RANGE: Western portions of the Sonoran Desert in Arizona and ranging into the Mojave Desert of California and Nevada. Rocky slopes, washes and flats - spring appearance dependent on rainfall.

FRUIT: Long, slender capsules.

UNARMED.
Papaveraceae -- Poppy Family
Sponsored Links:
More Information: