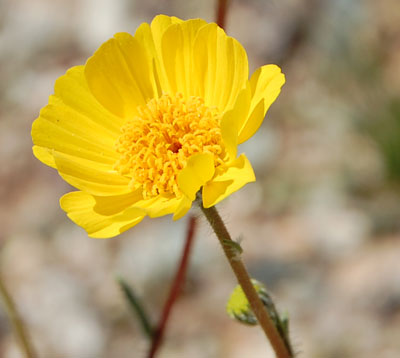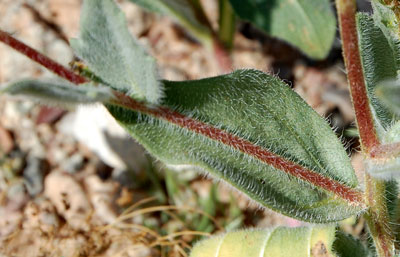 Photographed along SR-95 east of Parker, La Paz County, Maricopa Co., Arizona, USA on Mar. 14, 2010.
ANNUAL: Desert Sunflower is an herbaceous, annual version of Brittlebush (Encelia farinosa) - indeed there are reported hybrids between the two species. Most plant are over 0.5 m and occasionally reaching close to 2 m tall. Branching freely.

LEAVES Leaves simple, elyptic and very often covered with rather long stiff or silky hairs. which freely emit pungent terpene-like odor.

RANGE: Normally hard to find except in late winter and spring in years with good winter rains. In favorable years extensive fields of tall yellow flowers can be found. Mostly western reaches of the Sonoran Desert in sandy soils as along the Colorado River.

FLOWERS: Medium-sized yellow sunflowers - rays and discs both yellow. Flowering February to April, highly dependent on moisture availability. Several flower heads may be clustered together at branch tips.

At Parker, Arizona, I found a number of flower heads that had minute larvae tunneling into the developing seeds. After a few days in the lab tiny black agromyzid flies emerged from the flower heads.
Asteraceae -- Sunflower Family
Sponsored Links:
More Information: