Scanned from specimens collected in Phoenix, Maricopa Co., Arizona, USA. 9 February 2003.
ANNUAL HERB: Weedy grass normally restricted to fence rows, ditch banks and roadsides. Under some conditions foxtail barley may grow as a perennial, surviving year-to-year.

LEAVES: About 3 to 5 mm wide.

STEMS/CULMS: Rarely taller than a half meter.

FLOWERS: Spikes are 6 to 12 cm tall and about 0.7 cm in diameter. Long green awns crowd the spikelets - shown enlarged below. Blooms in early to mid spring.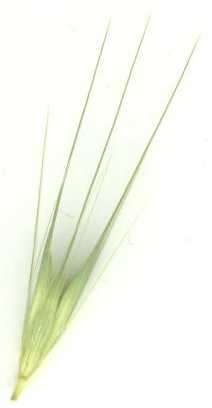 RANGE: In the Sonoran Desert this exotic weed is found wherever there is suitable moisture, especially areas impacted by man and getting irrigation water. Occasionally found along rivers and washes.

Poaceae - Grass Family
More Info:
Sponsored Links: