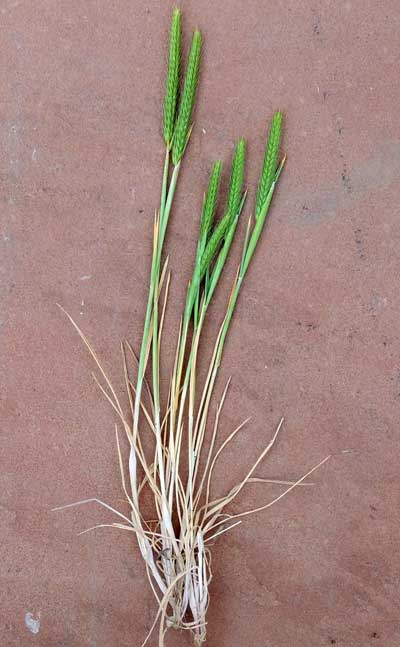 Covering areas of a flood retention basin in Glendale, Maricopa Co., Arizona, USA. 3 Apr. 2015.
ANNUAL GRASS: Several stems from shallow root system.

LEAVES: About 3 to 4 mm wide.

STEMS/CULMS: Rarely taller than a 50 cm.

FLOWERS: Spikes are about 7 cm tall and in the Sonoran Desert bloom in mid spring.

RANGE: Distributed through much of North America. In the Sonoran Desert this grass occurs in well watered places, grasslands and near water bodies, not in the dry desert.
Poaceae - Grass Family
More Info:
Sponsored Links: