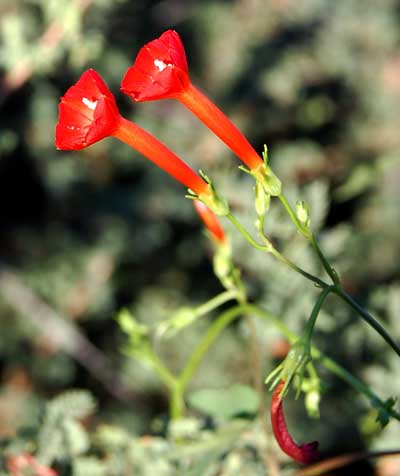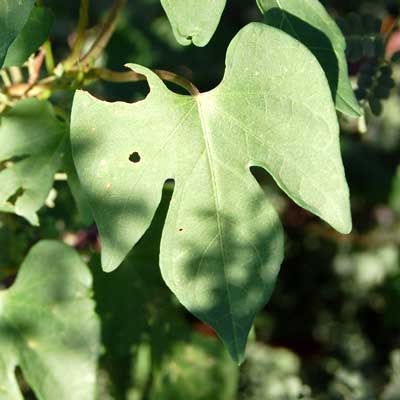 Photographed along Camp Creek, Maricopa Co., Arizona. 13 Sept. 2008.
VINE: Annual, herbaceous vine growing mostly in summer and fall after summer rains. Thin, twining stems.

FLOWERS: Scarlet red tubes visited by hummingbirds. Blooming mostly July through September.

LEAVES: Leaves are heart shaped with 3 to 5 lobes.

RANGE: Along the eastern boundary of the Sonoran Desert along mostly riparian washes and canyons. Ranges eastward through Texas.

FRUIT: Dry capsules containing usually four large seeds.

UNARMED. Without spines or thorns.
Convolvulaceae -- Morning Glory Family
Sponsored Links:
More Information: