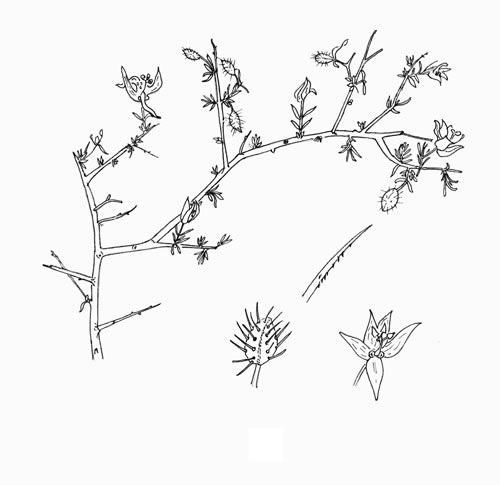 Drawn from life specimen. Enlarged flower, fruit, and fruit spine at lower right.
Sponsored Links:
FLOWERS: Deep pink to purplish flowers have an unusual and complex morphology. Oil glands are attended by bees.



SHRUB: A small shrub less than one meter tall, often sprawling. Twigs and stems usually dark.

FRUIT: Spherical to heart-shaped capsules are maroon-green while developing and have barbed, but soft, spines. The barbs are scattered along the spine as shown in the enlargement.

RANGE: Fairly common on dry rocky slopes in the Sonoran Desert. The roots of Krameria tap into the roots of other shrubs to parasitize their mineral/water gathering abilities.

LEAVES: Small elliptic leaves are pointed at tip and are tomentose. Another common name is Little-leaf Ratany.

ARMED. The branch tip are weakly spined.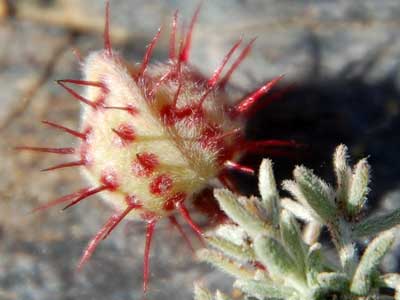 Observed at Bumblebee, Yavapai Co., Arizona. 24 May 2015
Krameriaceae -- Krameria Family
More Info: