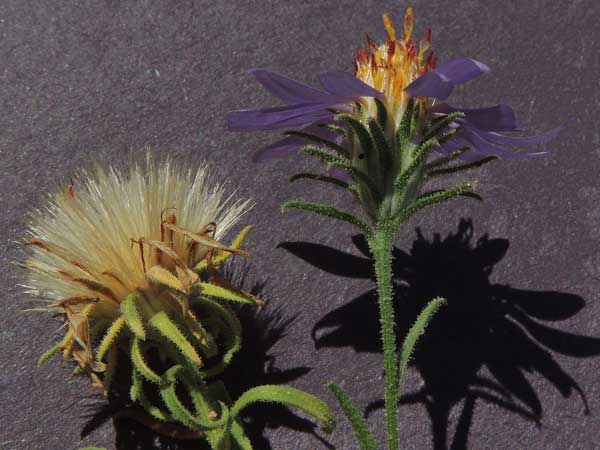 Saguaro National Park East, Rincon Mountain foothills, Pima Co., Arizona. 28 Aug 2016.
Sponsored Links: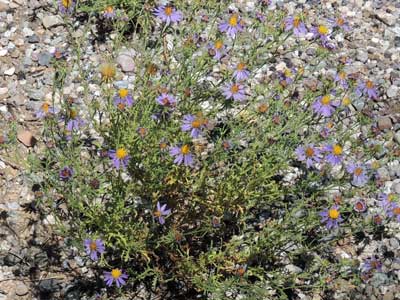 RANGE: This is the common purple aster of summer ranging into grassland and juniper habitats.

FLOWERS: About a dozen dark purple florets and a disc of central yellow florets. Phyllaries in several series enclosing the flower head. Tips are pointed, almost spine-tipped. Numerous gland-tipped hairs.

LEAVES: Upper leaves usually linear whereas the lower leaves may be dissected into a few linear segments.

ANNUAL: Herbaceous plants appearing after summer rains and blooming late summer into fall. Mostly less than 50 cm.

FRUIT: The slightly flattened seeds are topped with a pappus of fine whitish bristles.

UNARMED.
Asteraceae -- Sunflower Family
More Information: