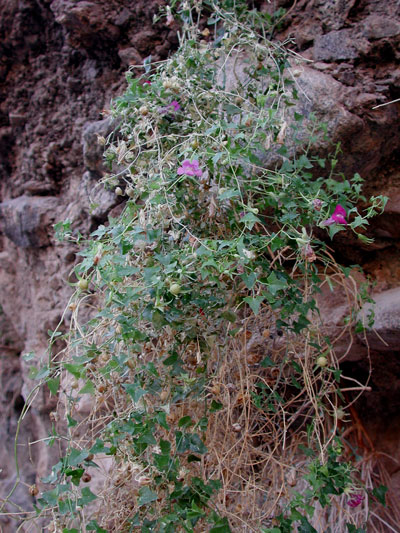 Photo taken at Box Canyon in the Mineral Mountains, Pinal County, Arizona.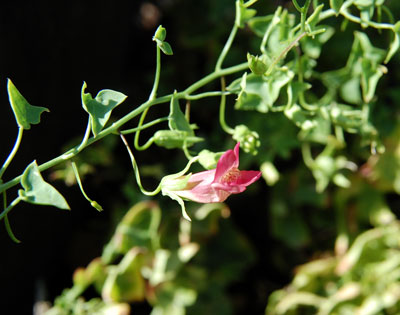 This flower was open on Aug. 3, 2008 in Rackensack Canyon, Maricopa County, Arizona, USA.
FLOWERS: Bright pink to bluish snapdragon flowers.

PERENNIAL HERB: Grows as a vine climbing through woody shrubs or as in the case at left hanging from a cliff face garden.

LEAVES: Arrow shaped leaves are rather dark green in color.

STEMS: Weakly twinning stems up to a meter long.

FRUIT: Nearly sphericle capsule with many seeds.

RANGE: Uncommon in the Sonoran Desert: restricted to canyons here and there where there is adequate water and some partial shade. This plant is also under cultivation with a number of variously colored cultivars available.
This is one of the host plants utilized by the caterpillar of the Common Buckeye Butterfly (Junonia coenia).
Scrophularianaceae -- Figwort Family
Sponsored Links:
More Information: