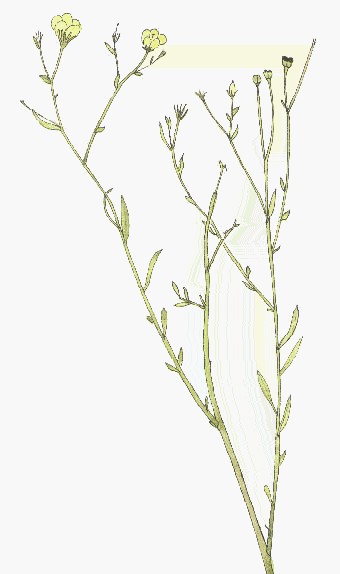 Observed at Wasson Peak, Tucson Mountains, Pima Co. Arizona, 1992.
Sponsored Links: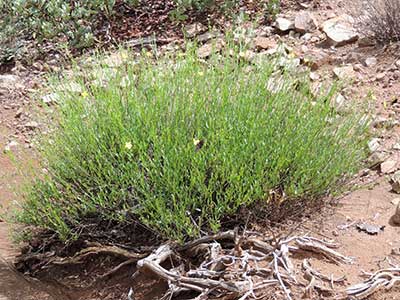 FRUIT: Each fruit consists of a fused pair of spherical capsules. Upon ripening the capsule tops pop off leaving the pair of lower half-spheres attached to the plant.

SHRUB: A low, many-stemmed shrub, usually less than a meter tall; most stems and branches green-photosynthetic; barely woody at base.

FLOWERS: Five, bright yellow, sometimes orange-tinged petals; seven or more finger-like sepals; and two stamens attached to the corolla tube. The 1 cm wide blooms appear mostly in mid to late spring and are fragrant. Blooming again once the summer rains begin in earnest.

UNARMED. No thorns.

RANGE: A common plant above 400 m elevation and occurring in, higher, pinyon-juniper zones. It is a favorite forage for cattle and so tends to be quite scarce on overgrazed rangelands.

LEAVES: Narrowly elliptical leaves are usually alternate with the apex acute. Short, stiff pubescence on leaves and young stems.
Oleaceae -- Olive Family
Sponsored Links:
More Information: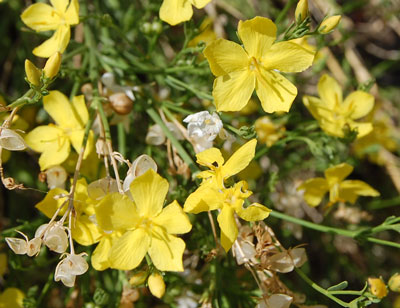 When in full bloom, twinberry can be quite showy. This plant was blooming at a roadside north of Carefree, Arizona on Aug. 3, 2008.