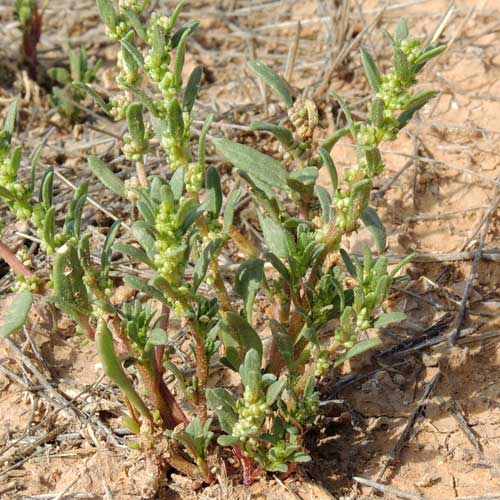 Sonoran Desert National Monument, Vekol Valley, Maricopa Co., Arizona, USA. 29 March 2015.
RANGE: This widespread plant can be found throughout North America, but only in suitable soil conditions: partly salty to alkaline and at least seasonally wet.

LEAVES: Alternate, elliptic leaves are more-or-less fleshy as are the stems. Larger leaves may have a triangular lobe or two.

SEEDS: Small seeds inside fleshy capsules - one seed per capsule.

ANNUAL: Perhaps a perennial when sufficiently moist conditions persists. Otherwise the entirely herbaceous growth is rarely taller than 20 cm.

FLOWERS: Small greenish flowers are borne in clusters from the leaf axils.

UNARMED.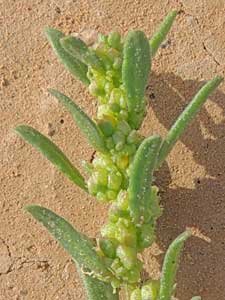 Amaranthaceae (Chenopodiaceae) -- Goosefoot Family
Sponsored Links:
More Information: