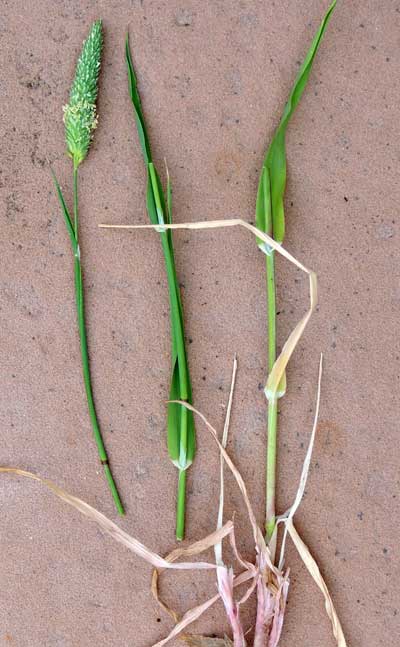 Observed in a flood retention basin in Glendale, Maricopa Co., Arizona, USA. 3 Apr. 2015.
ANNUAL GRASS: Several stems from shallow root system.

LEAVES: About 5 to 10 mm wide.

STEMS/CULMS: Rarely taller than 1 m.

FLOWERS: Spikes are about 5 cm long on a long peduncle; blooms in the Sonoran Desert in mid spring.

RANGE: Distributed through much of North America but native to Europe and Asia. In the Sonoran Desert this grass occurs in well watered places, grasslands and near water bodies or agriculture, not in the dry desert.
Poaceae - Grass Family
More Info:
Sponsored Links: