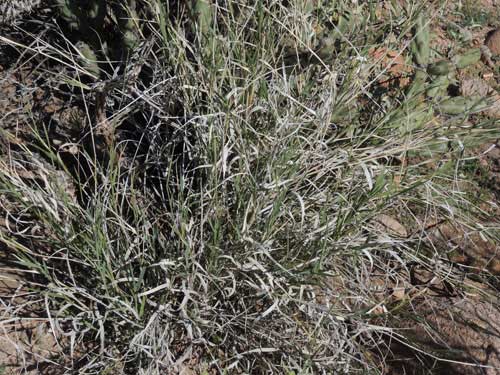 Blooming plants observed near New River, Maricopa Co., Arizona, USA. 22 Feb. 2015.
PERENNIAL GRASS: The tough rhizomes form a clump from which new growth appears following rains.

LEAVES: About 3 mm wide.

STEMS/CULMS: Rarely taller than a meter. The old growth from prior periods of growth acts as a parasol agains blistering summer sunshine.

FLOWERS: Spikes are about 8 cm tall with short lateral spikelets.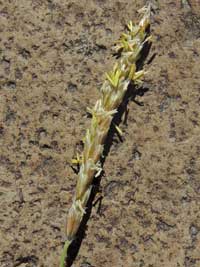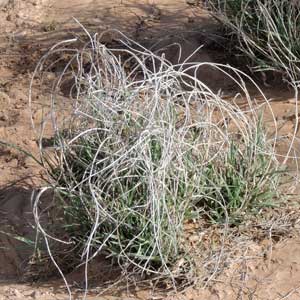 RANGE: In the Sonoran Desert this perennial is found on spots that are occasionally flooded for short periods after storms and thus have a high clay content. Its distribution includes southern Texas and northern Mexico.

Poaceae - Grass Family
More Info:
Sponsored Links: