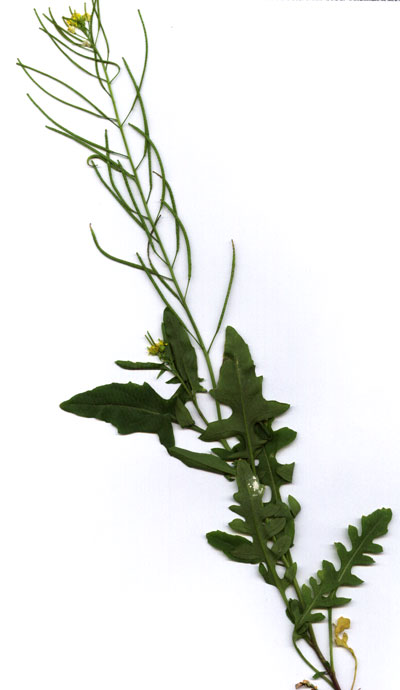 This specimen found in Phoenix, Arizona on 20 March 2008 was imaged using a flat-bed scanner.
SPRING ANNUAL: Tall, weedy annual growing quickly after favorable winter/spring rains blooming from January to April.

LEAVES Smooth, dark green, glabrous leaves are pinnately divided.

RANGE: Abundant everywhere in the Sonoran Desert of Arizona and Sonora region especially in vacant city lots and in agricultural areas. Also in disturbed soils near roadsides and in washes.

FLOWERS: Small yellow flowers are arranged in elongated spikes.

FRUIT: thin, elongate pods with numerous seeds.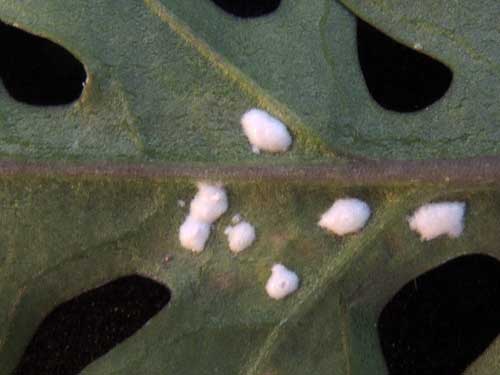 After a wetter than average spring many London Rocket plants were found with this fungal pathogen, Leptosphaeria maculans, growing on the undersurface of the leaves. The hyphae form irregularly shaped white spots. Phoenix, Arizona, March 9, 2017. This same fungus can affect cultivated mustards and coles.
Brassicaceae -- Mustard Family
Sponsored Links:
More Information: