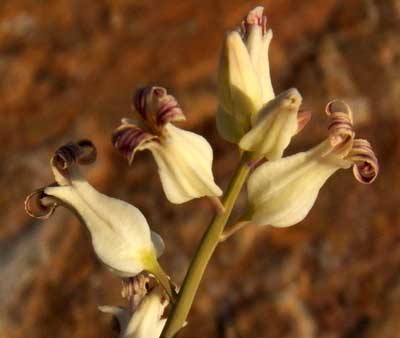 Sentinal Peak in west Tucson, Pima Co., Arizona, USA, 17 Feb 2012. Flowers above, fruit and leaf below.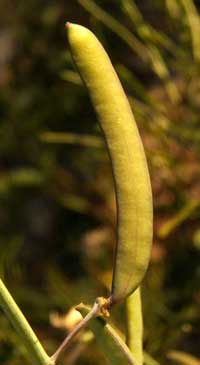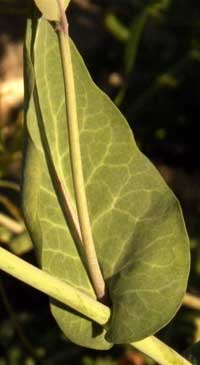 FLOWERS: Flowers have four petals and four sepals that can be cream, purple, or even brown. At anthesis the petals are upright forming a tube with the tips rolled over revealing darker inside. Blooming early to mid spring.

RANGE: Ranges along the southern tier of the Sonoran Desert and hence east into the Chihuahuan Desert.

ANNUAl or BIENNIAL HERB: Herbaceous plants usually germinating and flowering in same year, but some plants may hang on for a second year of growth and blooming.

LEAVES: The elyptical leaves have the tips tapered and the base clasping the stem.

FRUIT: Long, slightly flattened pod with numerous small seeds; oriented upwards.

UNARMED.
Brassicaceae Mustard Family
More Information: