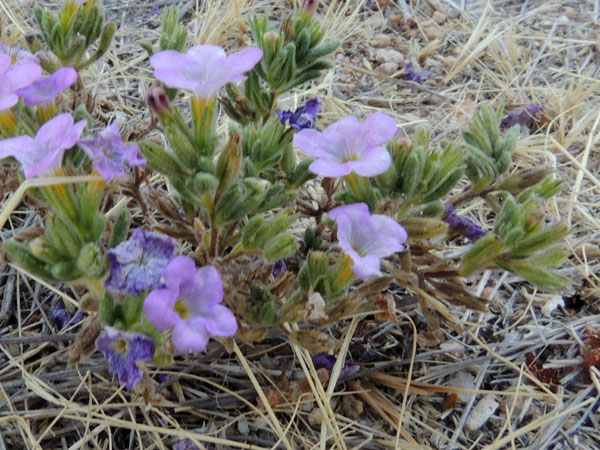 Photographed at Catalina State Park, Pima Co., Arizona, USA, 31 May 2015.
MINI SHRUB: This tiny woody shrub is a natural Bonsai. It is rarely taller than 15 cm

RANGE: Growing usually in sandy soils from California to Texas deserts.

LEAVES: Short narrow, elyptical leaves are densely covered with silvery hairs. The margins are rolled over making the leaves appear thicker.

FLOWERS: Small, tubular pale lavender flowers.

SEEDS: Each fruit develops four lobes each containing a seed (sometimes fewer by abortion).

UNARMED.
Boraginaceae -- Borage Family
Sponsored Links:
More Info: