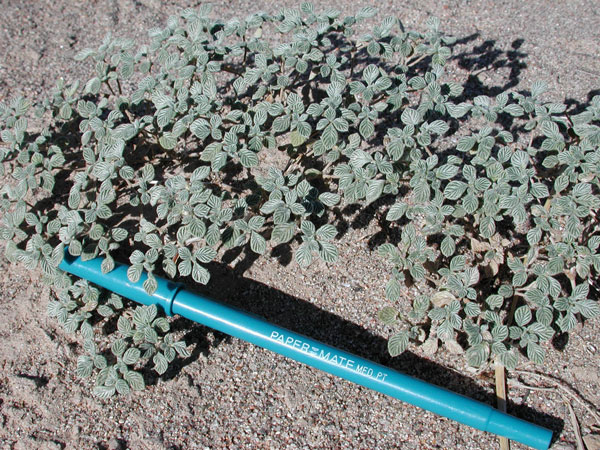 Photographed in Maricopa Co., Arizona, USA along the Gila River 11 Oct. 2007. This photo is also hosted at Wikimedia Project where there are additional images of Boraginaceae (Borage) species.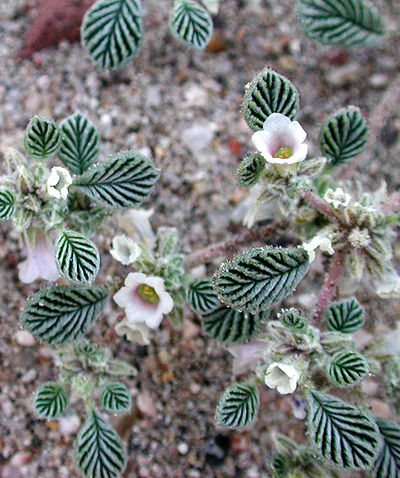 Photographed in southwest Yavapai Co., Arizona, USA along the Hassayampa River 26 April 2008.
MINI SHRUB: This tiny woody shrub is a natural Bonsai. It is rarely taller than 15 cm

RANGE: Growing usually in sandy soils of the western Sonoran and Mojave Deserts.

LEAVES: Alternating white and green texture is due to the folded, plicate structure. The white scale-like hairs reflect intense sunlight.

FLOWERS: Small, tubular lavender flowers.

SEEDS: Each fruit develops four lobes each containing a seed (sometimes fewer by abortion).

UNARMED.
Boraginaceae -- Borage Family
Sponsored Links:
More Info: