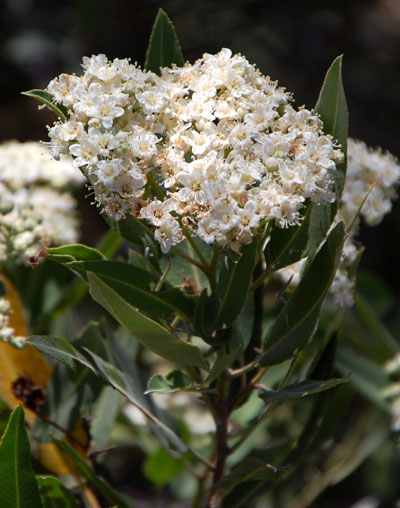 Photographed along the Apache Trail northeast of Apache Junction, Maricopa Co., Arizona. June 2009.
Sponsored Links:
RANGE: Along the southern and eastern boundaries of the Sonoran Desert, at the higher elevations where Interior Chaparral begins to take over. Mostly above 1000 m elevation. At lower elevations mostly on bajadas or in partially shaded drainages. A small, isolated population exists in the Hieroglyphic Mountains of Yavapai Co., Arizona.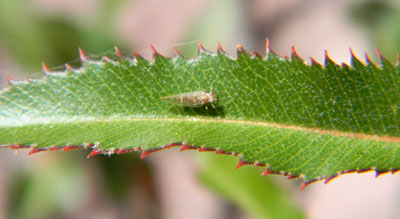 LEAVES: Dark green, tough, leathery leaves are elongate to linear and evergreen. The leaves are alternate on the stem and the leaf margins are serrate.

FRUIT: Small, dry capsules.

SHRUB: A large shrub or occasionally tree-like with a single trunk low on the plant. Plants 3 to 5 m tall plants are typical.

FLOWERS: Dense clusters of small, fragrant white flowers each with five petals and many stamens appear May to June.

UNARMED: The twigs are stiff but lack thorns.
Rosaceae -- Rose Family
Sponsored Links:
More Information: