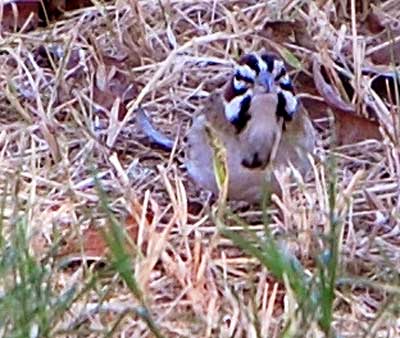 Photo taken at Santa Cruz Flats, Pinal Co., Arizona, USA, December 2009.
Sponsored Links:
When viewed head-on, the boldly marked facial pattern of the Lark Sparrow does a good job of obscuring the bird as it forages for seeds on dry, grassy ground. Notice also the black spot in the center of an otherwise un-streaked breast.
Lark Sparrows are relatively common through the Sonoran Desert during the winter months tending to forage near agricultural fields where there are weedy borders and ditch banks. They also appear across the southwestern USA in natural grasslands during the winter months.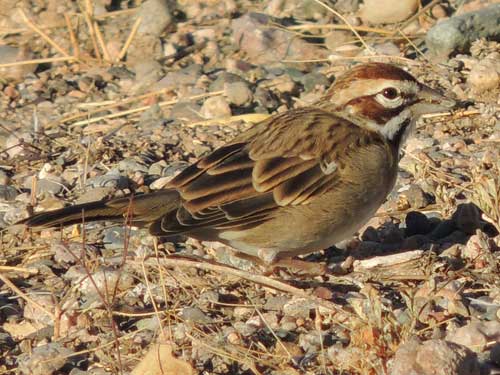 Photo taken at Glendale, Maricopa Co., Arizona, USA, November 2013.
Winter Resident - Returns to Northern United States and Canada in Summer
More Information: