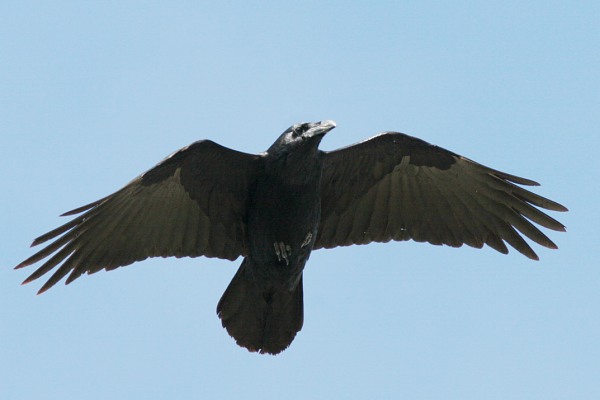 Common Raven photograph by Robert Shantz in the Burro Mountains, Grant County, New Mexico, USA. 21 November 2004.
Ravens are smart - really smart - and thus highly adaptable. In the Sonoran Desert of Arizona they are a frequent sight all year above 1000 m elevation soaring conspicuously and calling loudly. They range into the lower deserts when food is scarce in the high country, visiting especially orchards and low mountains. They vary their diet with what is available. Road kill is a frequent food source as are freshly mown hayfields and even pecans and fruit. Picnic tables and garbage dumps, too.
West Nile Virus has hit these birds pretty hard; hopefully they will recover to their former numbers.
Year-round Resident - Partial Elevational Migration - more common in low deserts during winter months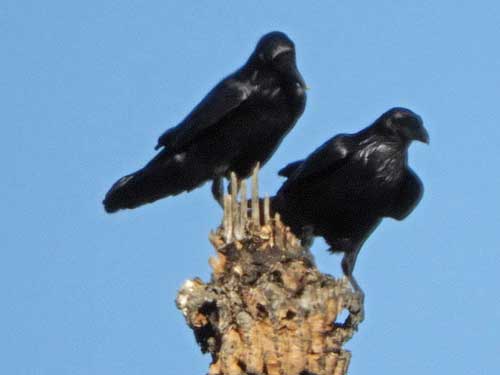 Common Ravens frequently form strong pair bonds. Sitting atop a dead saguaro cactus skeleton. Mesquite Wash, Maricopa Co., Arizona. 2 Feb. 2020.
Sponsored Links:
More Information: