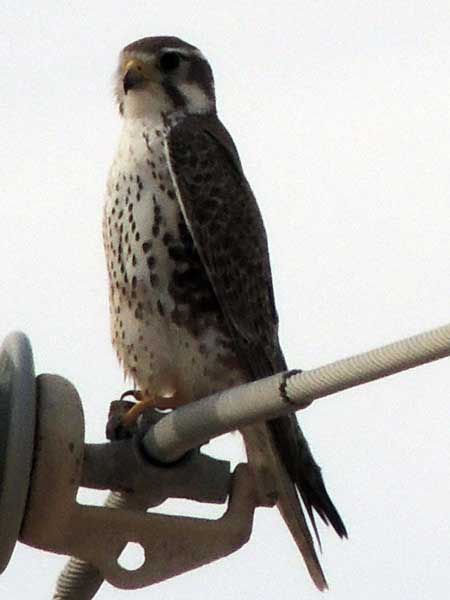 Near Puerto Penasco, Sonora, Mexico. 3 Feb. 2017.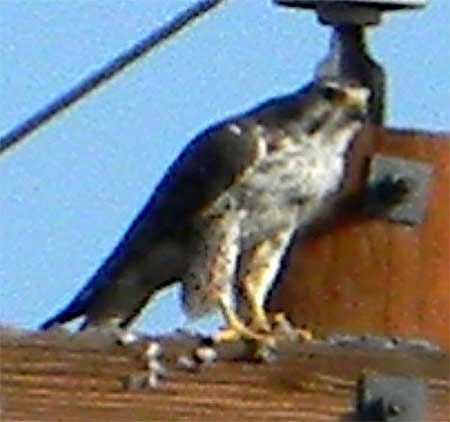 The feathers and a few scraps are all that remain of a mourning dove taken prey near a recently harvested sorghum field in Glendale, Arizona, USA. 17 Nov. 2011.
Potentially, prairie falcon might be seen in the Sonoran Desert at any time of the year, but their populations in the low deserts are greatly enhanced from late autumn thru early spring as northern birds move south in search of prey. They prey almost entirely on birds that they typically capture while on the wing. Their long tapered wings and powerful flight muscles allow them to achieve astonishing speed and agility.
The backside feathers are brown and the underside is nearly white with dark spotting. A gray whisker mark extends down and back from the corner of the mouth. The crown is gray. Note the sharp beak and talons.
Year-round Resident
Sponsored Links:
More Information: