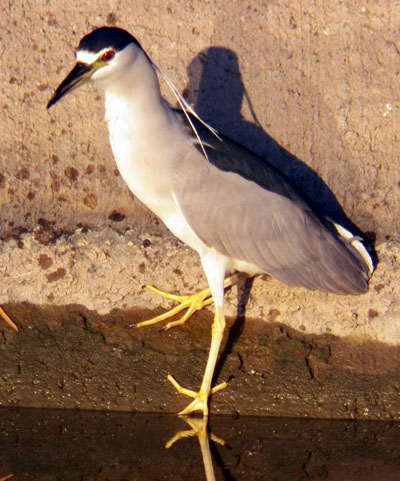 Observed in Phoenix along the Arizona Canal. Notice the plumes from the back of the head indicating this bird is in breeding plumage. June 2012.
Night-Herons as their name implies hunt fish and amphibians mostly at dawn and dusk when light levels are low. During the day they hide in the shade. Unlike many of the other herons and egrets in the Sonoran Desert, their neck is short. These herons are very common around urban ponds and lakes, especially those employed for secondary wastewater treatment and stocked with fish such as tilapia and grass carp. Note the stocky build, crown of black feathers and the red eyes.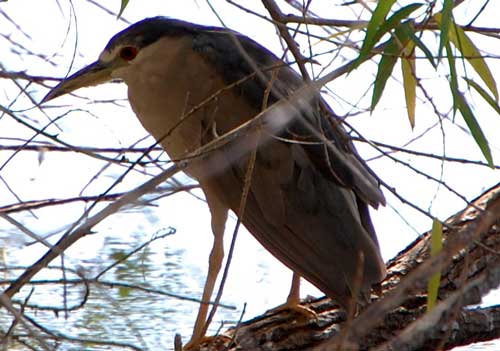 This Black-crowned Night-Heron is taking a siesta in the shade of a Goodding's Willow at the Gilbert Riparian Preserve, Gilbert, Arizona, 23 Aug. 2009.
Year-Round Resident
Sponsored Links: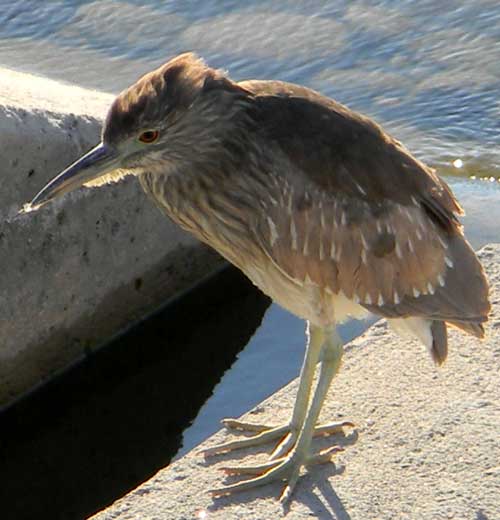 Observed at the dam on Tempe Town Lake, Arizona. Nov. 2011.
More Information: